STADIUM & FIELD RENTALS
Looking for that special place to host the event of a lifetime? Look no further than Regency Furniture Stadium. We offer the most extensive of menus and cater to parties of all kinds. Whether you're walking down the aisle or ringing in the holiday cheer, the Blue Crabs will make your event a winner! Contact [email protected] to rent the stadium today!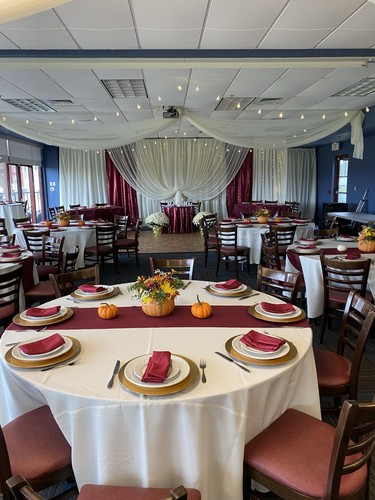 PARKING LOT
Regency Furniture Stadium is the ideal spot to host your next widespread event. Flea markets, 5K's, yard sales, autocross, & MORE! We've got the space to make your event take place!
FUTURE STARS OF SOUTHERN MARYLAND
Are you a head coach of a youth sports team looking to host a special ballgame or tourney? Look no further than Regency Furniture Stadium! The Blue Crabs offer field rentals to ALL youth sports teams to host their next game or tournament on professional turf. Allow your kids the chance of a lifetime by playing the America's national pastime on a professionally maintained playing surface.
PREVIOUS EVENTS AT THE BALLPARK INCLUDE:
Weddings, holiday parties, anniversary parties, senior picnics, Charles County: A Fun Filled Fourth & Fall Fest, ASA Opening Ceremonies, birthday parties, corporate functions, Dog Fest 2012, Relay For Life, March of Dimes, Alzheimer's Walk for the Cure, 2016 NSA Kids Against Cancer Softball Tournament, fantasy driving experience, time trial racing, and much more!
Call 301.638.9788 or email

[email protected]

to start planning your event today!